Construction of new single family homes has dropped slightly from 1688 to 1676 total homes in September Vs. August, according to newly released data from the St. Louis Federal Reserve. Despite a lack of overall inventory of houses for sale, growth in new construction has faced a number of challenges.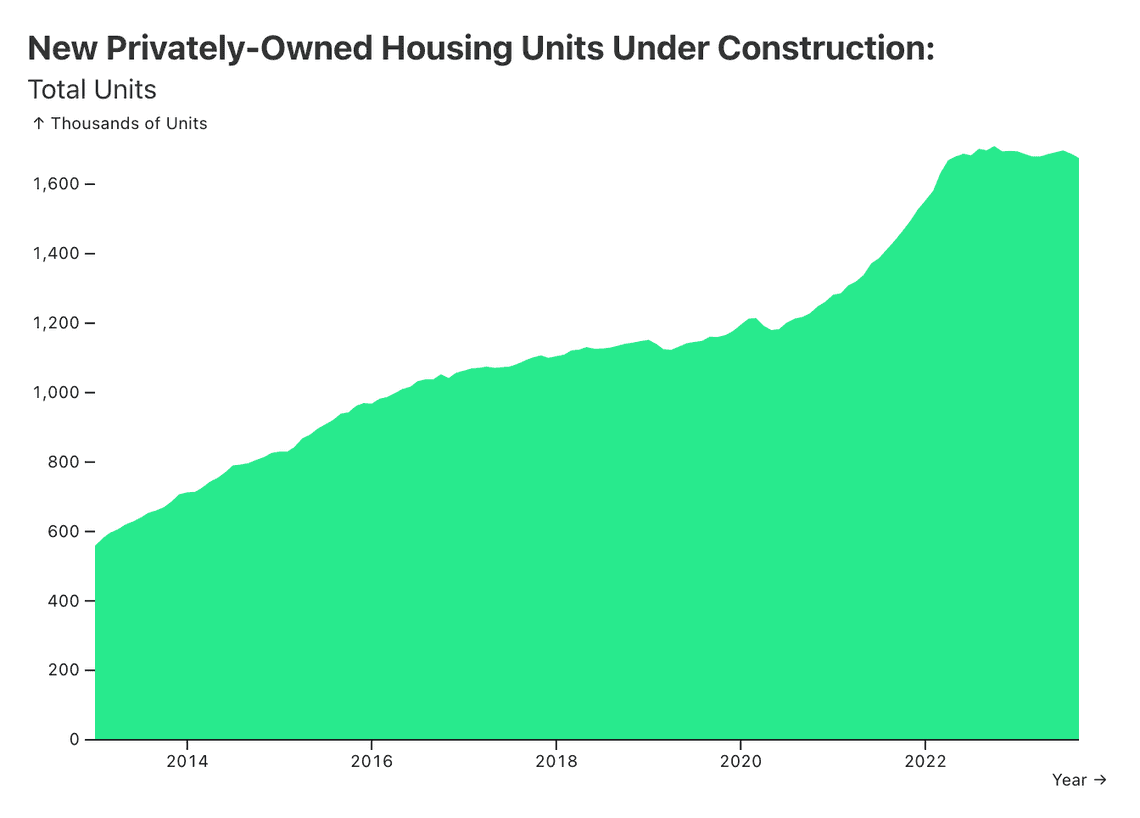 These challenges include:
Rising costs of building materials
Labor shortages
Supply chain disruptions
Over the last 10 years, the trend of increasing construction of new single-family homes in the USA has been driven by a number of factors, including:
Low mortgage interest rates
A strong economy
Increasing demand for housing
Overall, the trend of construction of new single-family homes in the USA has been positive prior to the pandemic in 2020. However, there are some challenges that could impact the trend in the future. Higher for longer interest rates will hurt demand and deter house builders. If the economy dips into recession, builders will also feel uncertain about the health of new buyers.
On the positive side, the high percentage of home owners with low interest loans and equity in their home will keep current supply levels low. This should point to increased home construction in 2024 and into future years.
- Stew Langille